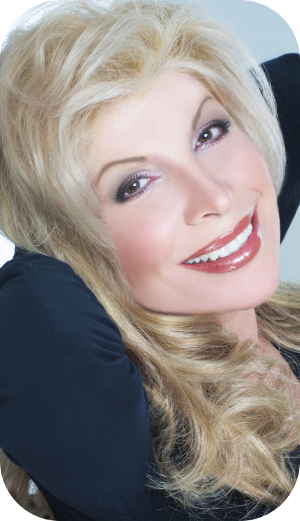 Marilyn Monroe Impersonator
There is only one icon more iconic than Elvis.... it's Marilyn Monroe....... Even Andy Warhol capitalized on that simple truth.
Linda Axelrod inhabits Marilyn with a timeless vulnerability and deft touch. Platinum blonde hair, dripping in diamonds, wrapped in fur; with the innocent wispy voice, she reminisces about her men, President Kennedy, Bobby Kennedy, Joe DiMaggio... These men cruised through the sixties and have made their mark on our culture.
Linda as Marilyn sings her memorable songs (including "Diamonds are a Girl's Best Friend"), bats those famous eyelashes, roasting the guest of honor in a customized show and regaling the audience with personal anecdotes.
What are you waiting for? Recapture the glamour! Rekindle the imagination! Invite Marilyn Monroe to provide one enchanted evening.
Linda Axelrod's Marilyn has worked with Carol Channing, Mickey Rooney and Vidal Sassoon.