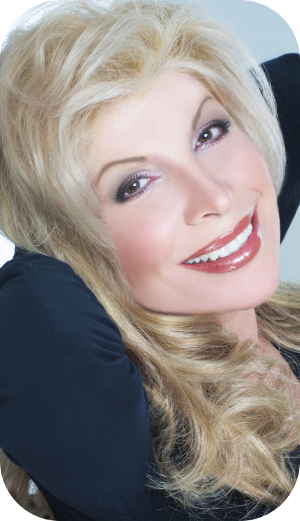 Mae West Impersonator
Bodacious, brazen and buxom, definitely a woman before her time... an icon..... Mae West!
Perfectly capturing Mae's saucey mystique, walk and voice, Linda Axelrod sashays into your show, corporate event, trade show or private parties, resplendent in her sequin dress, big hat, feather boa and plenty of attitude to match.
Sit back and enjoy as Linda Axelrod imparts Mae West's classic wisdom and a few of Mae's sultry songs. Audiences love it! Mae had the genius for delivering one liners and so does Linda! Unparalleled! Linda Axelrod writes a customized roast or improvs a full show in the exact persona of the legendary blonde bombshell. Linda's sharp wit and banter keeps audiences continuously laughing.
Linda Axelrod as Mae West graciously greets, meets and mingles with the audience giving them ample time to have their photograph taken with this legendary star.
So why don't you "Come and see Mae sometime"!