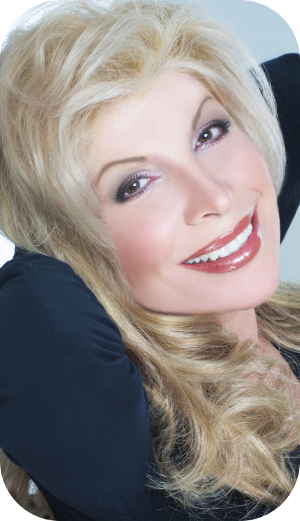 Joan Rivers Impersonator
The Washington Post heralded Linda Axelrod as the #1 Joan Rivers impersonator in the USA. So, if you're looking for a perfectly hilarious evening, hire Linda. Even Joan Rivers herself hired Linda for promotional work!
Linda really rolls out the Red Carpet for her Joan Rivers impersonations, whatever the occasion: the Oscars, Stand Up, cruise lines, clubs, corporate sales meetings, Bar Mitzvahs, retirement dinners, anniversaries.
Linda has performed at the legendary Friars Club, filmed corporate commercials for GEICO and Nissan Motors, and emceed fashion shows for Badgley Mischka. She brings to her Joan the versatility of an actress and the hilarious comedic timing of an acclaimed professional.
Celebrities themselves are taken in by Linda's inimitable brand of sassy comedy and her take-no-prisoner style. She riffs on celebrities, politics, and current events and gives the ladies and the men the lowdown on love, marriage, money - and how to make the most of all three! Invite Linda Axelrod as Joan Rivers, the first lady of American comedy! She's incomparable!